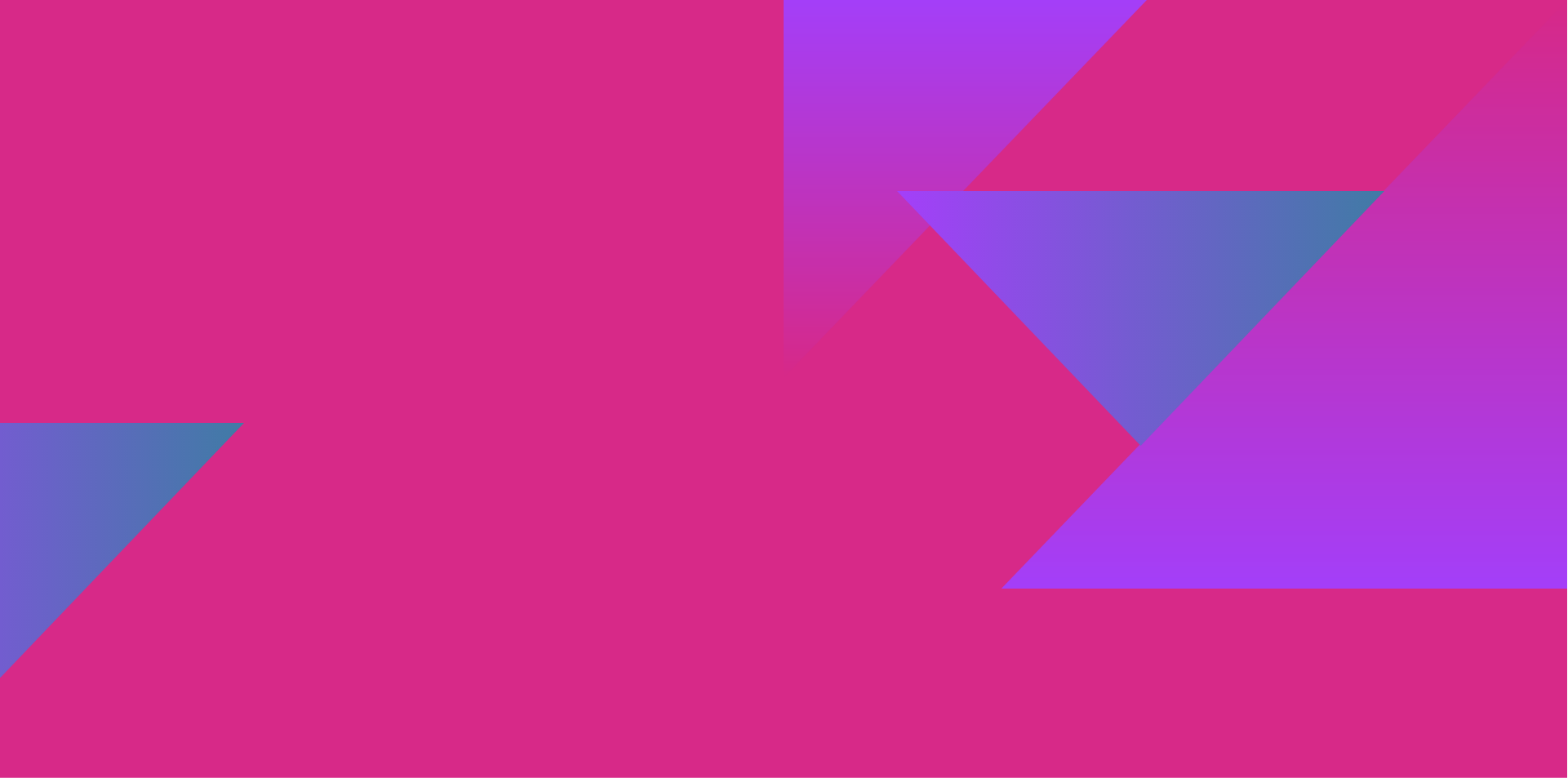 10 years of Investing In Happiness
Our Impact
For the last ten years, we have continually monitored our impact, and commissioned independent evaluations of our own work.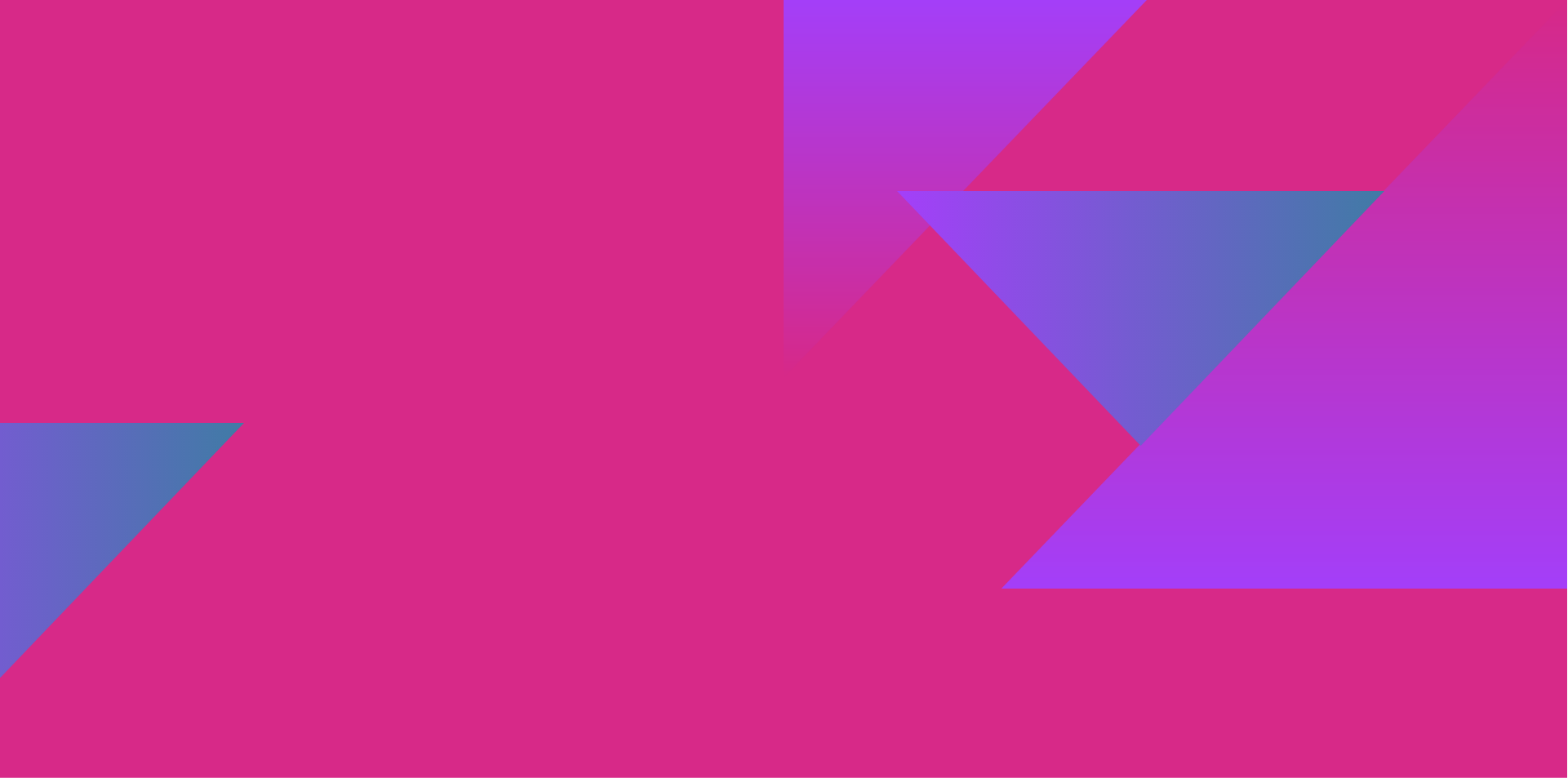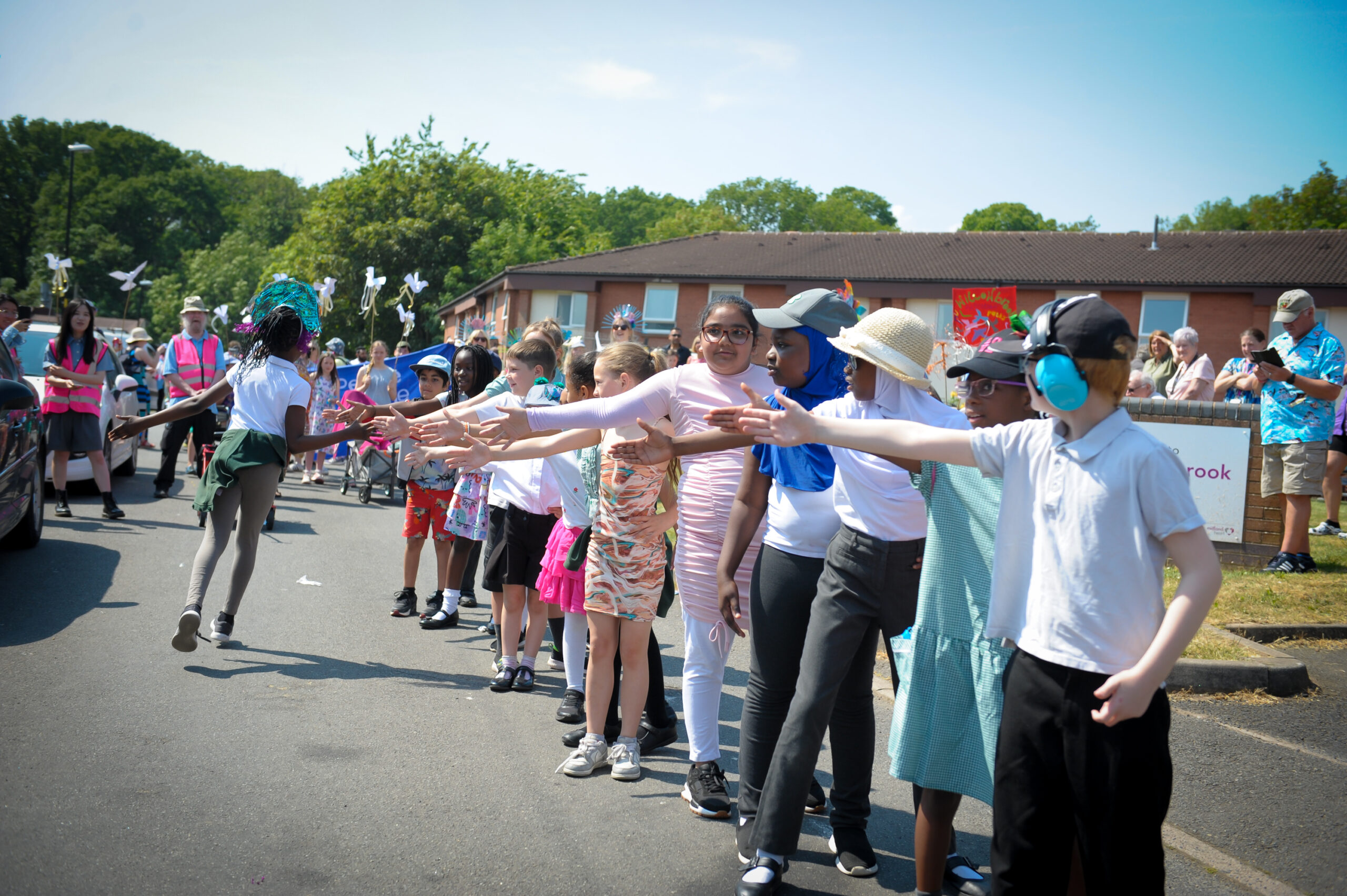 Our Impact: 10 Years of Investing in Happiness
Spirit of 2012 was established in 2013 to continue the pride and positivity that many people felt following the London 2012 Olympic and Paralympic Games. In the 10 years since then, we have funded projects which have fuelled community pride, positivity and wellbeing across the UK.
On our 10th birthday, we are proud to share a report which tells the story of our impact.
Set up with a £47 million National Lottery endowment, we support projects that foster social unity, champion youth empowerment, and inspire increased participation in physical activity, arts and culture and volunteering.
Our work goes beyond simply funding – we also delve into research, evaluate our impact, and share insight.
Over the past ten years, we have become experts in harnessing the power of events. Specifically, we have learned about turning that power into practical and meaningful changes that cultivate thriving, interconnected communities that echo the resilience and unity sparked by those events.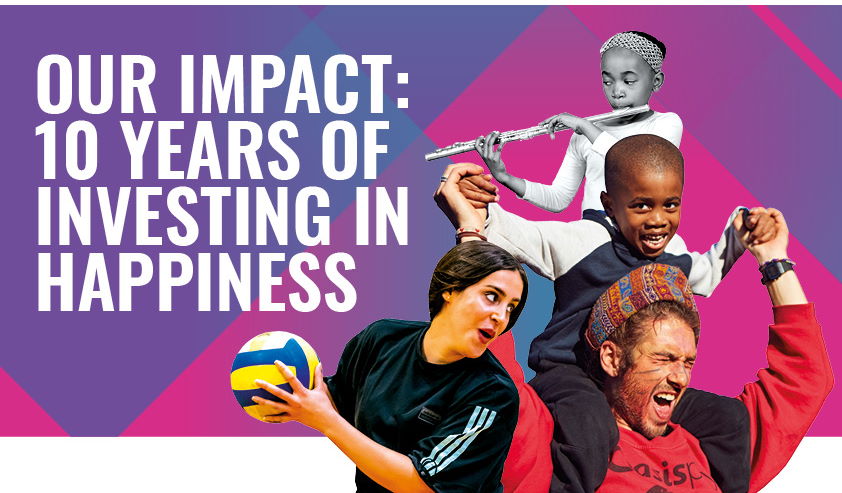 Our goal now is to share that expertise as widely as possible as we look back at how we've helped to craft a more joyful, connected, and healthier UK over the past ten years.
3.2million
People have taken part in our events and activities
60,000 Volunteers
We've helped to engage and recruit more than 60,000 volunteers, social action participants and community helpers
86,000 people
To date, over 86,000 people have taken part in longer-term, regular physical activity and art and culture with our grant funding
Our Impact
Shortly after Spirit was founded in 2013, we started to work with our grant holders and independent evaluators (Renaisi and InFocus) to understand the difference that we are making in three key areas:
Improving people's wellbeing
Changing perceptions of disability
Improving social cohesion
Each of our grant holders measures the impact of their work on the wellbeing of the people who participate in their project. The graph below represents the difference that the projects we fund make on people's wellbeing, using four of the Office for National Statistics (ONS) wellbeing indicators.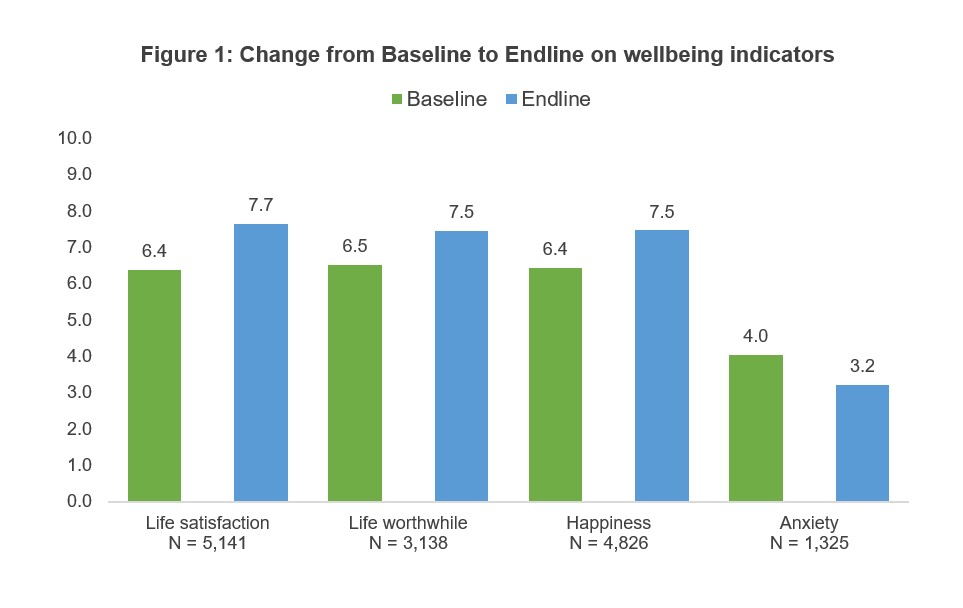 We have been working with Renaisi as our independent evaluation partner since September 2019. Their most recent evaluation in 2022 comprises three reports focusing on each of our three impact areas. To find out more about our impact, download the latest impact reports.
Before that, between 2014 and 2017, our work was evaluated by InFocus.  You can read their summative evaluation of our work, and our response to that below
Spirit of 2012 evaluation final report
Investing in happiness: creating impact through funding event legacies