In this final entry, Noise Solution reflect on their 'Beat Syndicate' project, which delivers week-to-week 1 to 1 music production tuition as well as music sessions in group settings for young carers in Suffolk.
Noise Solution pairs marginalised people with professional musicians, and partnered with Suffolk Family Carers to deliver a programme specially designed for young carers and funded by Spirit of 2012. The programme included group as well as one-to-one sessions with professional musicians, during which young carers were taught music-making techniques. The programme had a positive impact on young carer's sense of social connectedness and self-esteem, as well as increasing confidence in social settings and in their potential. 
The group sessions in particular enabled participants to connect with young people going through similar experiences, therefore reducing isolation. The fact that young carers were able to connect with each other and develop friendships is even more important when considering that a majority of participants reported spending more than 20 hours caring for a parent or sibling– among them 25% spent between 50 to 90 hours – which, according to focus group participants, makes it harder for them to connect with other young people. This of course was exacerbated by Covid-19. 
A certain number of the young carers weren't familiar with music making before starting the programme and being able to learn gave them the confidence that they could achieve what they set their mind to. When asked about their favourite moments in the programme, participants were often proud to refer to the songs or videos they created. 
"My confidence increased – I am much better at expressing myself. Before I would become very nervous. Now I have a way of pushing it out. I am more confident about talking to people".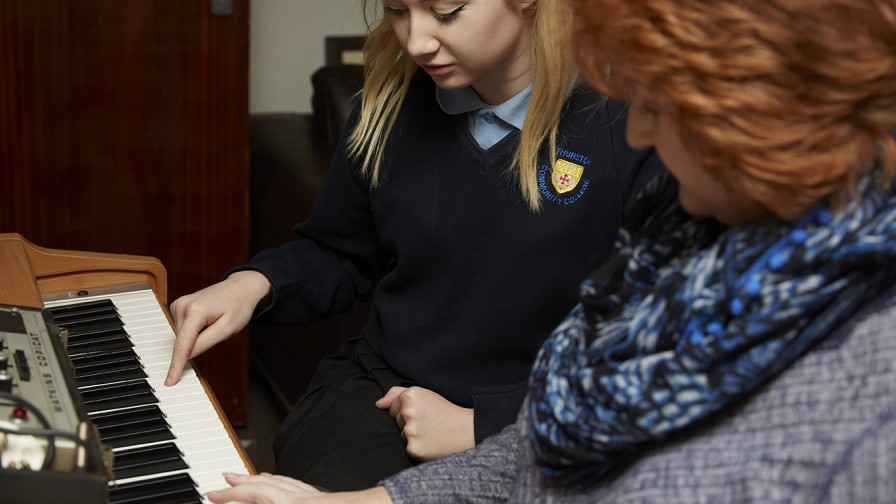 "I have the confidence to talk to others and be myself; the confidence to stay true to myself. It was a good self-building exercise" 
By working with Spirit 2012 in a period that covered the Covid-19 pandemic, we learned just how robust our digital infrastructure is, how adaptable our musicians and staff are, how needed our services are, and just how important they are to participants. 
We could never have foreseen the sheer number of difficult obstacles we would be facing as an organisation in the space of our delivery. Our well-documented success over the years of learning and adapting quickly to circumstances has served us well in this time. We may not have been able to work with as many young female carers as we had envisioned before the pandemic hit, but we were still able to provide a much needed, meaningful programme for those who did attend.
Furthermore, the reality behind the statistics is that this project has provided invaluable learning opportunities for us as an organisation, and given us a substantial springboard which we are already using for future group programming. We have been able to build a solid foundation upon which our group work programme has been able to grow, enabling us to improve the well-being of even more young people in need. 
Click to book your FREE place for the CMF Summit.
Click to find out more about the other Carers' Music Fund projects.