When we awarded a full grant of £1m last July to deliver the Caring City programme through to the end of the City of Culture year, it was clear the ongoing pandemic would present challenges for the producers and communities involved. Last week's announcement is a testament to the ongoing innovation, collaboration and creativity of the producers, host organisations, and most importantly, the participants who will bring the Caring City team's projects to life later this year.
As well as making a difference to the people involved, Caring City will provide Spirit of 2012 with a unique opportunity to test and learn how to engage people in City of Culture that might otherwise not get engaged, exploring how effective the model of an associate producer embedded into a host organisation is in supporting people with whom the host organisation works. We will work with the producers to collect, interpret and share the programme's findings to inform the design of future community programmes around major events.
There will be plenty of stories and insights from Coventry to share over the coming months. In this, the first in a series of blogs from the producers, host organisations and the participants, Jacqui Gavin, Senior Producer, Coventry City of Culture Trust looks at the road ahead and focuses on the programme's work with newly-arrived communities.
Eibhlish Fleming, Head of Learning and Impact, Spirit of 2012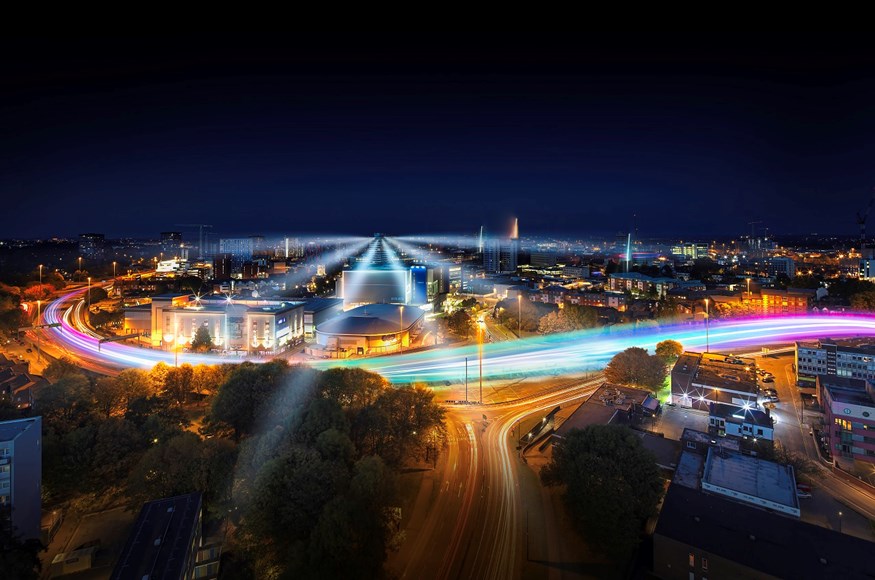 Last week we shared an update on our preparations for City of Culture, which starts on 15 May 2021 and runs for 12 months.  While our communities continue to face major challenges, it's important to have something to look forward to as we make the first steps to recovery. 
Coventry has always been a symbol of rebirth. Of movement. Of hope. It is the city that rose from the ashes of the Second World War, a city that rallied through music when others were divided. This year, of all years, it will summon that same spirit and encourage audiences to celebrate the city, its residents and its place on the global stage. We are doing this with our communities and placing social action at the heart of our programme.
The Caring City team is made up of four producers, partnered with four charities in the city, working together to build a programme that will highlight the important role a City of Culture can play in bringing about social change. 
With just over two months until our year of culture begins, we're excited to be focussing on the part of our programme, developed in partnership with Coventry Refugee and Migrant Centre – focussed on newly arrived communities and social inclusion.
Coventry is a city of welcome, a city of peace and reconciliation, a city that welcomes more refugees per capita than any other city outside of London.  
Throughout lockdown we've continued to work with people in Coventry who have migrated to the city and now call it home.  We're proud to be working with over twenty organisations within the city, alongside people from across the country and world, to create this year's Coventry Welcomes festival. Taking place during National Refugee Week (14 – 20 June), it'll be a weeklong celebration featuring music, theatre, podcasts, workshops, talks, film and more.  
For the Coventry Welcomes finale we are looking forward to a special performance Can You Hear Me Now? Made with the UK's first Theatre Company of Sanctuary, Stand and Be Counted Theatre. Online workshops start in March with 45 refugee and asylum seekers signed up and ready to go, and as we move along the roadmap out of lockdown, we'll start meeting in person. A final performance will take place in Coventry's Swanswell Park on Sunday 20 June.
Later in the year we're delighted to be welcoming Little Amal to the city as part of The Walk in partnership with Good Chance Theatre. Travelling 8,000km across Europe, from Syria to the UK, Little Amal will arrive in Coventry on 27 October, and we are working with our communities to provide a welcome like no other. 
As well as working on their own projects, all four host charities have already been collaborating on an ambitious joint project, Reform the Norm. Through virtual creative writing workshops and performances, Reform the Norm gives people whose voices deemed to be marginal or vulnerable the opportunity to lead and shape events and creative outputs which reimagine a new normal for a society that works better for everyone.
For more information on our programme to date visit the Coming in 2021 pages of our website. We can't wait to welcome you to our city, to meet with the people that make it a city that moves.
Spirit of 2012 is a Principal Partner of Coventry UK City of Culture 2021. Find out more about why we are funding Caring City, and the four organisations involved.
Coventry Welcomes partners:
Maokwo; Positive Images Festival; CARAG; Chrysalis Craft Cov CIC; Sahydri Friends Group; Korie Agency; Foleshill Womens Trust; Mi Friendly Cities; This is Africa; Belgrade Theatre Coventry; Innini; Out in the UK; Coventry City Council Migration Team; WATCH; Hillz FM; Carriers of Hope; Fablab; Positive Youth Foundation; Schools of Sanctuary. 
Supported by Counterpoint Arts.