International Women's Day is an amazing opportunity to shine a light on inspirational women, but it's also a great time to reflect on how community projects and social action can benefit all young women and girls.
EmpowHER
The EmpowHER project was launched in 2018 to mark the centenary of women's suffrage and inspires young women and girls to create change in their communities through social action. So far, this has included researching reproductive rights, a campaign to raise awareness about climate change and promoting the Power of Kindness campaign.
Delivered by UK Youth and in partnership with the British Red Cross and the Young Women's Trust, EmpowHER is now going into its third cohort. EmpowHER improves low levels of wellbeing among young women and girls, supporting them to have a voice and empowering them to use it to create positive change in their communities.
EmpowHER was made possible by the National Lottery Community Fund and the Department of Culture, Media & Sport. Each invested £25 million seed funding to create the #iwill Fund to support young people to access high quality social action opportunities.​
EmpowHER also gives young women and girls the chance to connect with role models and mentors who challenge and overcome limiting stereotypes. In October 2019, an EmpowHER team from Coventry curated an event as part of the Change Festival celebrating inspiring women and their role in creating a better future. Named Metamorpho-SISTER, the group selected the panel, by researching a range of role models, and listening to the diverse experiences and challenges faced by these women and how they overcame them.
Events like this show young women and girls what they can achieve and encourage leadership. During the first two cohorts, peer mentoring relationships developed naturally, with young women and girls supporting new groups after taking part themselves, giving a sense of purpose, contribution and empowerment.
The single-gender, small-group nature of EmpowHER creates safe and trusted networks, where young women and girls are supported by experienced youth workers to build their confidence as individuals and groups. The projects provide time for young people to reflect on their journeys, and to be recognised for their achievements.
Carers' Music Fund
The Carers' Music Fund also creates safe and supportive networks through women-only groups. Made possible by the Tampon Tax Fund, awarded through the Department for Digital Culture, Media and Sport, the Carers' Music Fund aims to reduce loneliness, improve mental health and wellbeing, and challenge and change gendered perceptions of and attitudes towards caring. Women make up the majority of carers in the UK and the Carers' Music Fund puts women and girls front and centre, offering opportunities for fun, creativity and self-expression through music-making.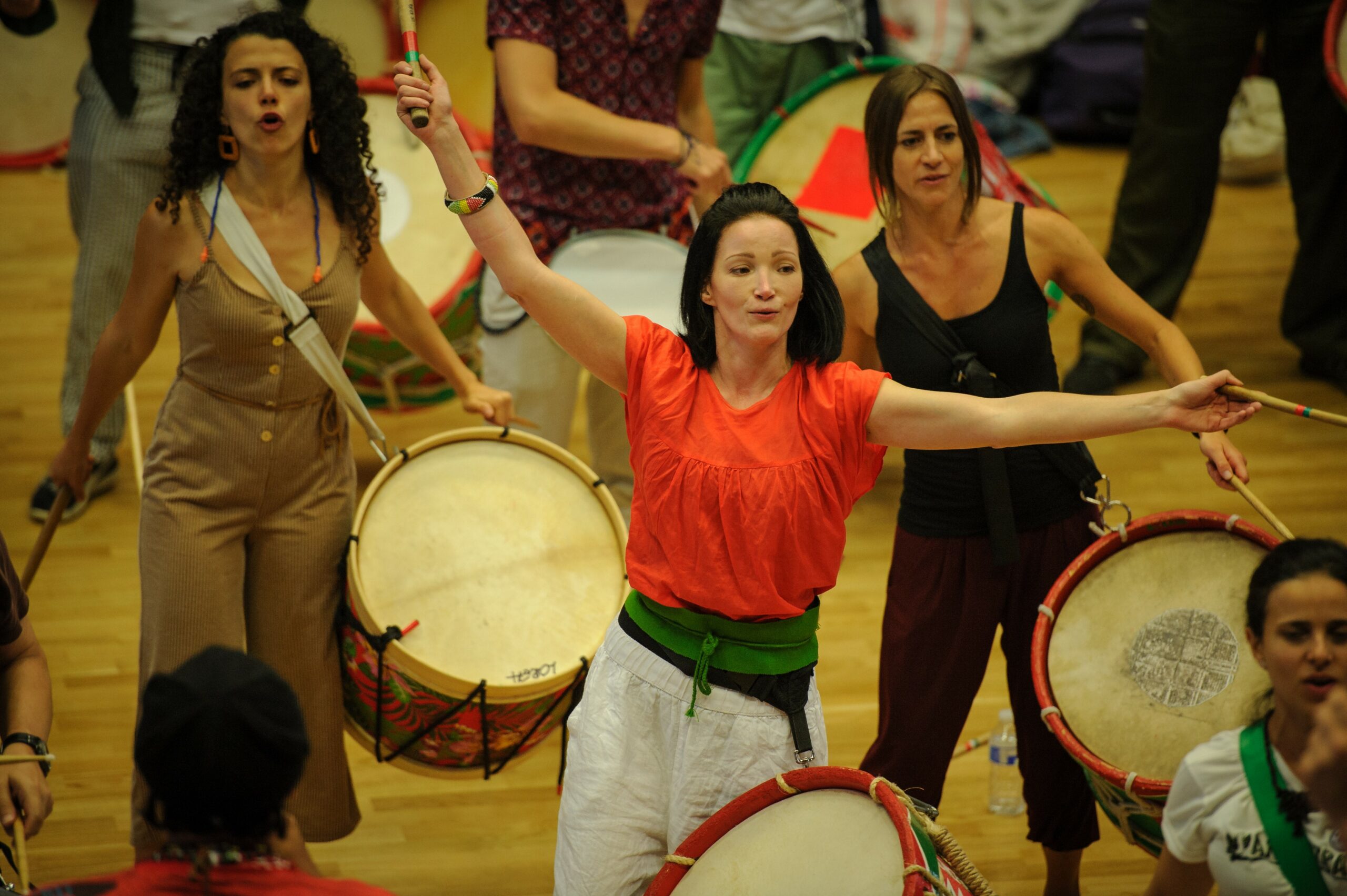 Taking place across the UK, the projects support women and girls who are isolated because of their caring responsibilities. The fund addresses worryingly low levels of wellbeing among female carers and provides opportunities to come together in an informal, safe setting.
The sessions provide time and space for female carers to engage with music through a range of activities, such as working with professional musicians, writing and recording unique lullabies, and performing at festivals. Through the music sessions, the women and girls can meet people who may be experiencing similar difficulties.
The musical element allows groups to have fun and to increase confidence through trying new things, whilst the single-gender groups create supportive spaces for women and girls to take on leadership roles. As with EmpowHER, the Carers' Music Fund challenges limiting perceptions that women and girls may have of themselves and encourages them to recognise their own achievements.
Bang the Drum is a project run by Blackpool Carers Centre that harnesses the creativity, power and impact of music, and works in partnership with the prestigious Grand Theatre in Blackpool. The groups work with music specialists and therapists, exploring music related activities and working towards unique performances by carers of all ages. Projects like this improve individual and collective wellbeing by showcasing achievements.
Sporting Equality Fund
The same applies to the Sporting Equality Fund, which supported almost 3,000 young women and girls in Scotland to get involved in sports and physical activity, reaching out to those with lower wellbeing. Next Steps is a programme run by the Venture Trust, and works with women who have been or are at high risk of being involved with the criminal justice system.
During Spirit's funding of the project, two groups of women attended an intensive five-day wilderness journey which formed part of the multi-phase personal development programme delivered in the Scottish outdoors and in the women's communities. The programme used sports and outdoor activities, as well as discussion and reflection sessions, to build confidence, increase motivation, and develop essential skills.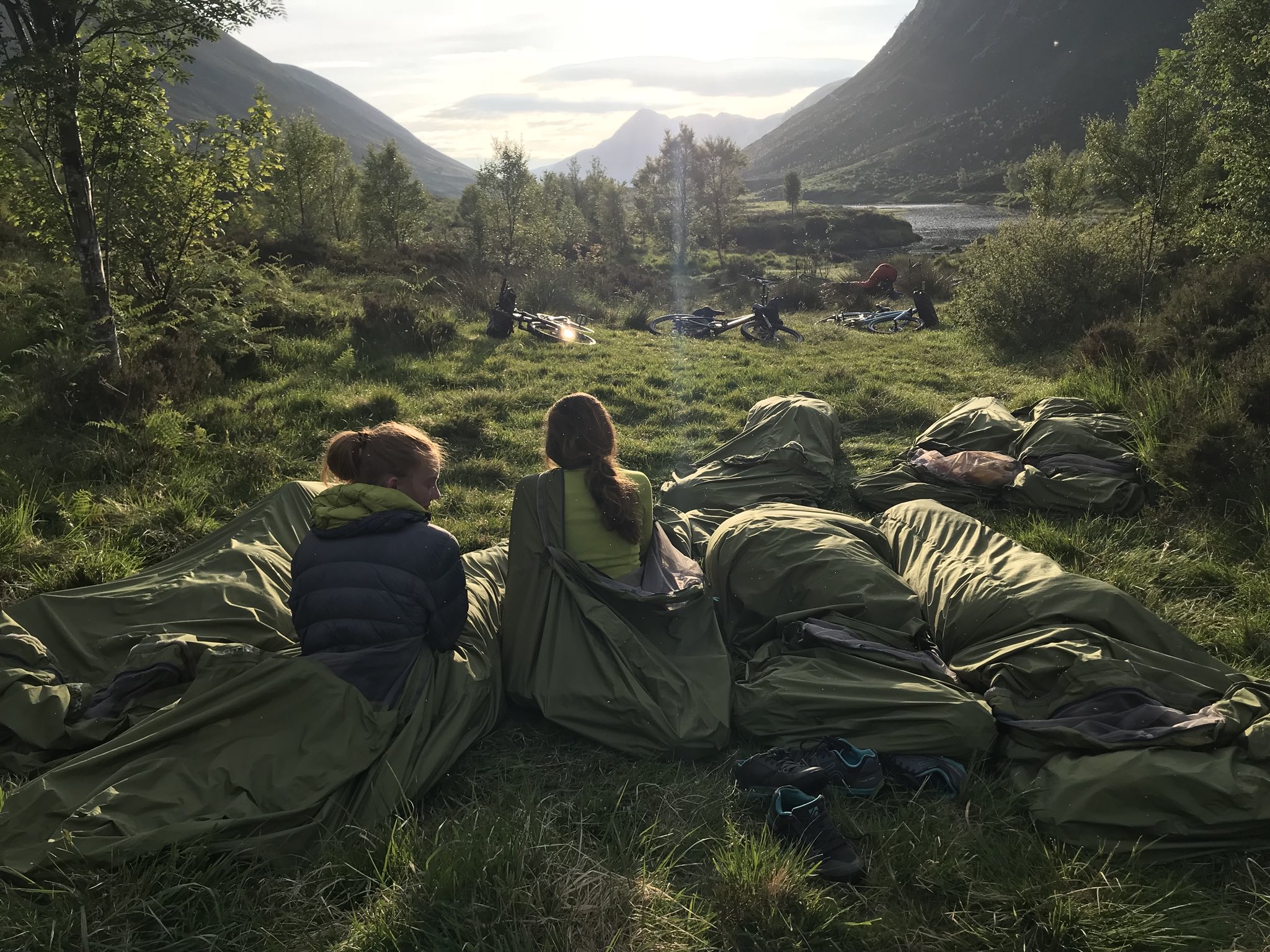 Next Steps' impact goes beyond increased physical activity. One participant began a mentoring qualification, which she puts down to the increased confidence she gained from taking part, whilst another was recognised with the presentation of a local champion award through the criminal justice system. These developments show the power of projects like Next Steps to positively impact the lives of the women involved. At the beginning of the project, only 38% of the cohort reported high life satisfaction levels, rising to 79% at the end.
EmpowHER, the Carers' Music Fund and the Sporting Equality Fund are all about working in partnership, bringing different perspectives and experiences together towards a common goal. All of our single-gender projects have unique ways of supporting the women and girls involved, but what unites them is their focus on improving the wellbeing of participants; whether that's through social learning and social action with EmpowHER, participation in music groups through the Carers' Music Fund, or completing wilderness activities through the Sporting Equality Fund. By improving the wellbeing of women and girls involved, these projects help to create happier people and happier places.