The Birmingham 2022 Festival,  also known as #LetsGoOut, kicked off with a bang on 17 March when Wondrous Stories – a spectacular open-air performance – took over Birmingham's iconic Centenary Square for the weekend. Scheduled to run  to September 2022, #LetsGoOut will feature hundreds of creative commissions across the region including art, photography, dance, theatre, digital art and more – some of which is funded by grants from Spirit of 2012.
With fewer than 50 days to go, excitement for the Birmingham 2022 Commonwealth Games is at a fever pitch. In a year that will be jam-packed with major events, we believe that participation in them can be a pathway to wellbeing for people and their communities, which is why we awarded grants to West Midlands-based organisations to create projects that embody this in an inclusive way.
"Events can be a really powerful and unique opportunity for people to get involved in things they would never normally have the opportunity to do", said our Chief Executive Ruth Hollis, "And they can also show the outside world what people are proud of and what makes their community great."
This message is embodied by the projects we funded so, without further ado, let's look at them in more detail.
Critical Mass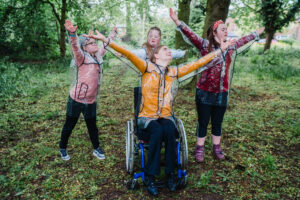 Heavily involved in Wondrous Stories, Critical Mass dancers stole the show performing a staggering seven times over the course of four days. With a £1m grant from Spirit of 2012, The dance collective has mobilised a wide mix of 16-30 year olds from all over the West Midlands coming from special educational needs schools, local youth and community arts clubs and refugee and asylum seeker centres. Inclusion is key to the overall philosophy of Critical Mass and their recent performances have shown that all participants, whether they are from communities of colour, disabled or non-disabled can all stand together on equal footing. 
By the end of the project, delivery partners Dance Xchange, Arts Connect and the Dance Development Leaders Group (DDLG) will have taught over 400 dance workshops and creative sessions, building the confidence and skills of the participants and helping them create bonds with other young people from all walks of life. With Wondrous Stories behind them, more performances await the Critical Mass crew, including a once-in-a-lifetime opportunity to dance the Birmingham 2022 Opening and Closing Ceremonies.
Playing Out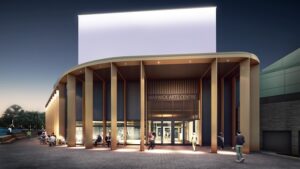 Delivered by the Warwick Arts Centre, Playing Out is a community development and cohesion project operating in the Canley suburb of Coventry. Much like Critical Mass, it works with a range of disabled and non-disabled people using play to deliver a listening and storytelling project which engages 400 participants – including those with long term illness and disability – in regular workshops.
Warwick Arts Centre was one the organisations that benefited from the West Midlands Challenge – a fund awarded to West Midlands organisations in collaboration with Birmingham 2022 –  and received £200,000 to create this inclusive art and culture project. It will culminate during the Cultural Festival with two spectacular carnivals.
All Roads Lead To Alexander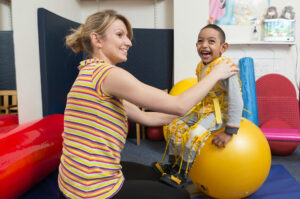 Also a part of the West Midlands Challenge Fund and receiving £200,000 from Spirit of 2012 was Caudwell Children – a Staffordshire-based charity working with children with special educational needs. Their project All Roads Lead To Alexander  sees them partner up with multi-instrumentalist group K'antu Ensemble to deliver 120 disability-led creative workshops to 1,000 young disabled people who will also perform as part of the Festival.
In addition to that some participants who hail from nations within the Commonwealth will have the chance to explore those connections in musical storytelling sessions, while others will participate in community leadership workshops designed to boost their wellbeing and self-esteem.
If you're planning on enjoying some of the Birmingham Cultural Festival – look out for All Road, Playing Out and Critical Mass performances and keep it locked to all of the Spirit socials to find out when they will be. In the meantime, see below for further info on these projects on our website.
Further information