For Women in Sport Week, Spirit of 2012 celebrates some of the many projects we fund in Scotland as part of our Sporting Equality Fund. Rickie Cotter from The Adventure Syndicate talks about their journey so far in engaging teenage girls to take part in physical activity.
How many of us hated netball? How many of us looked out of the window during double maths wanting be out in the hills? How many of us just didn't fit in?
While some girls chased boys and learned make-up, I just wanted to camp out and get dirty.
With the financial help of Spirit 2012, our generous sponsors, some revolutionary teachers and the usual Adventure Syndicate gusto we are starting a revolution – a pedalling, map-reading, Haribo-fuelled, revolution, and we need your teenage adventurers!
Mary Russell School in Glasgow were first up to participate in our backpacking expedition programme and they only needed two minutes in the field to get used to the loaded bikes before they started razzing around. A quick kit check revealed that most of the girls had packed three pairs of socks for one night out, yet puzzlingly forgotten all about waterproofs.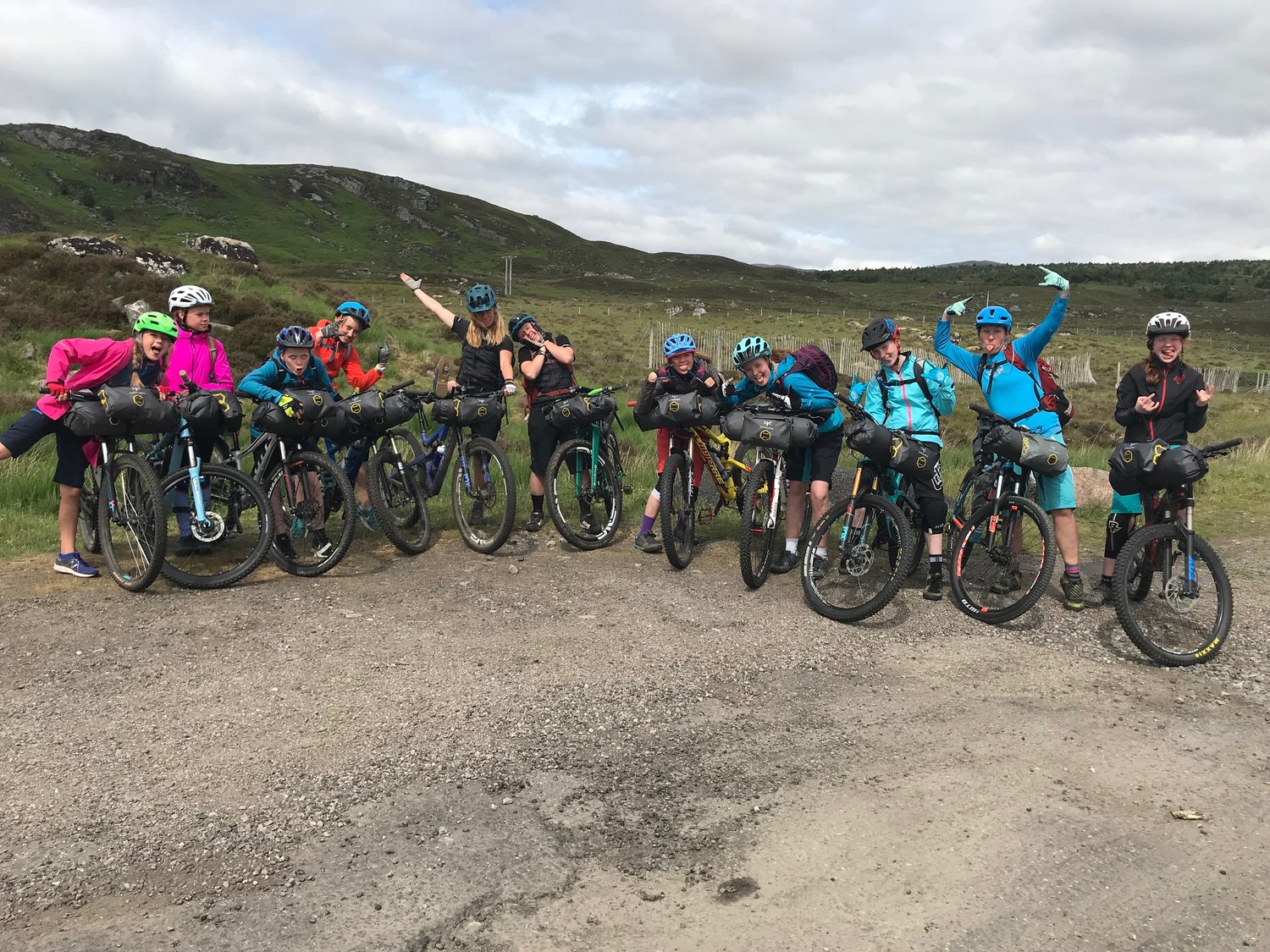 I was amazed at the unity, teamwork and determination these young people displayed throughout these expeditions. We could learn a lot from them as adults. Their humility was always present and their joy infectious. It was great to be reminded of this, by such passionate, caring teenagers.
Next up was Dingwall Academy, which has a strong mountain bike club and open minded, adventurous staff, so we set the bar high with a very ambitious wild route from the north east coast to the west. The students immediately showed us their advanced navigation skills, and working in pairs, they nailed it accurately, using nothing but paper maps – no devices! Excitement bubbled and again a deep sense of camaraderie rippled through the group.
After camping out by the river and demolishing fish and chips in the back of the school bus, the girls had all of five minutes to get ready for a prize-giving ceremony (and Lee a similar amount of time to write her speech as guest of honour!). Regardless of tiredness I think we all felt a bit smug knowing what we had just done and where we had been.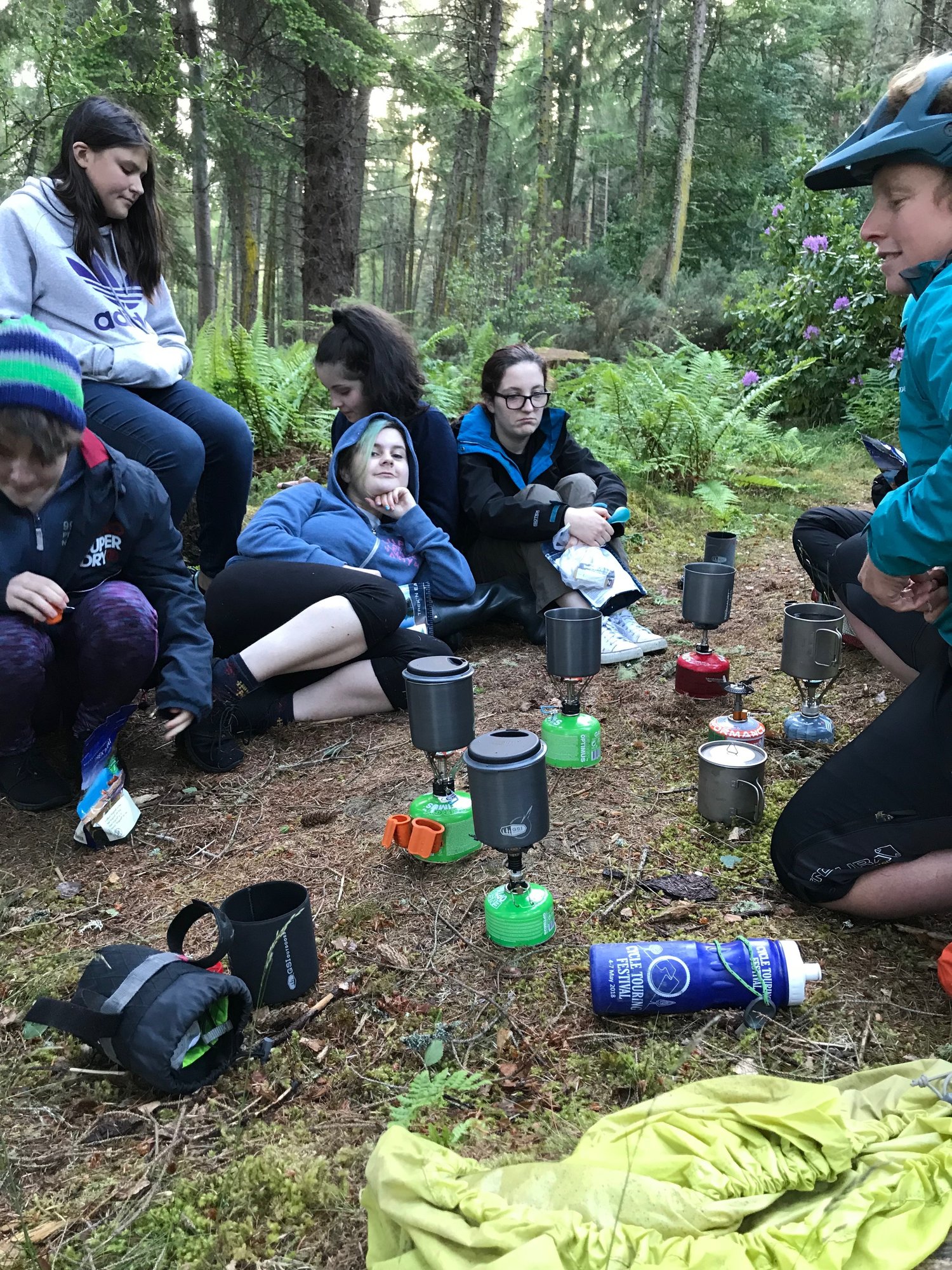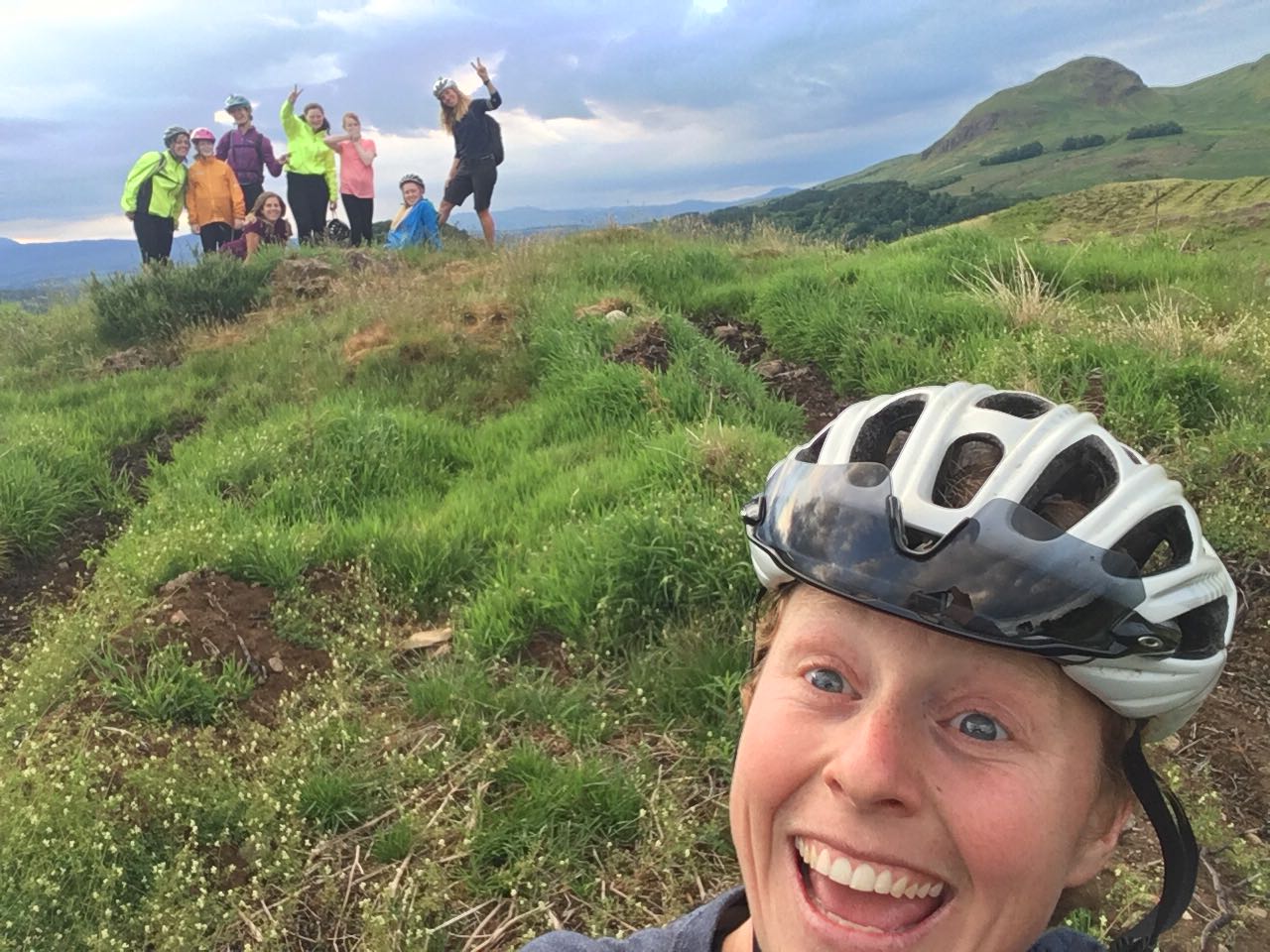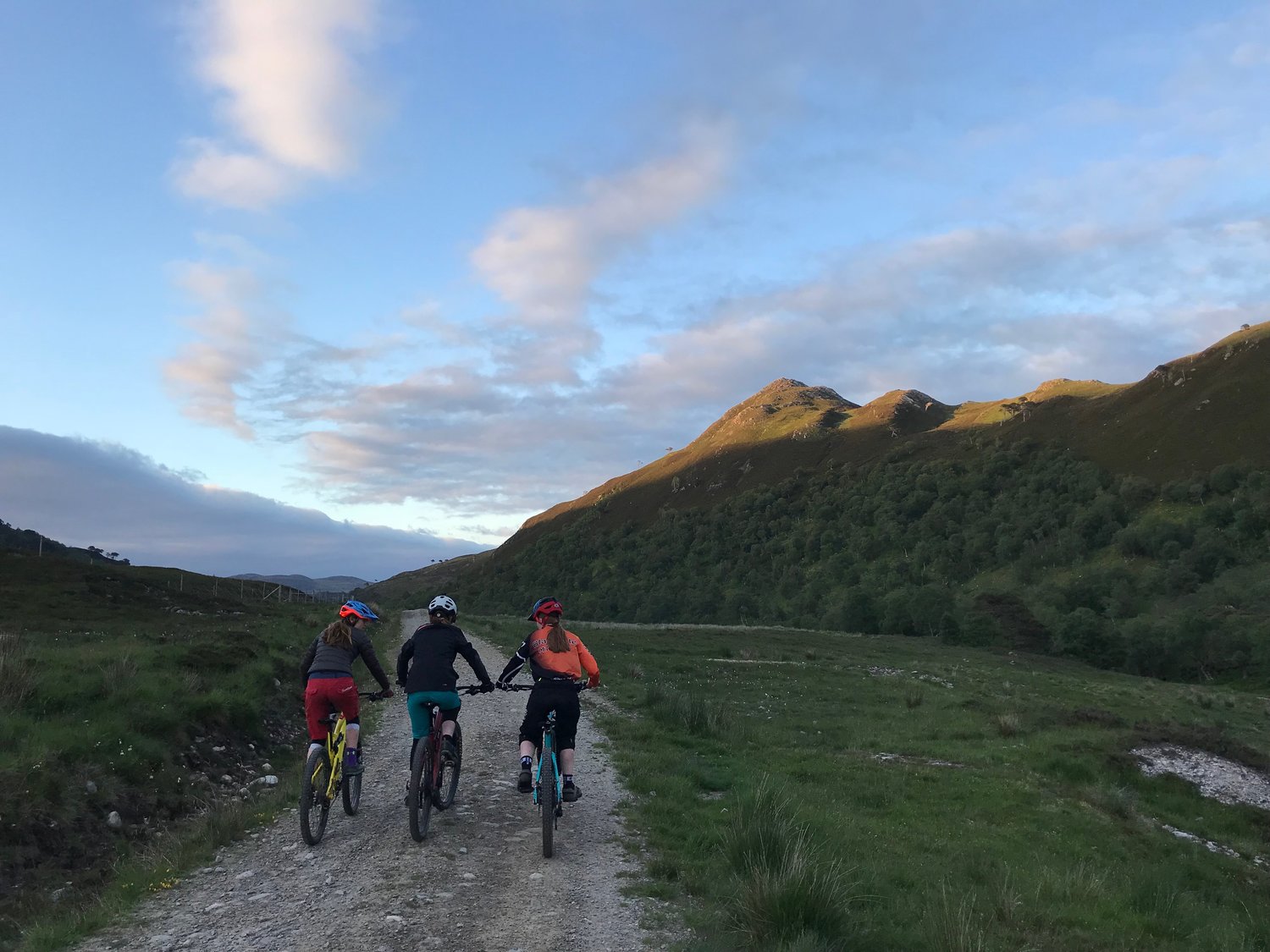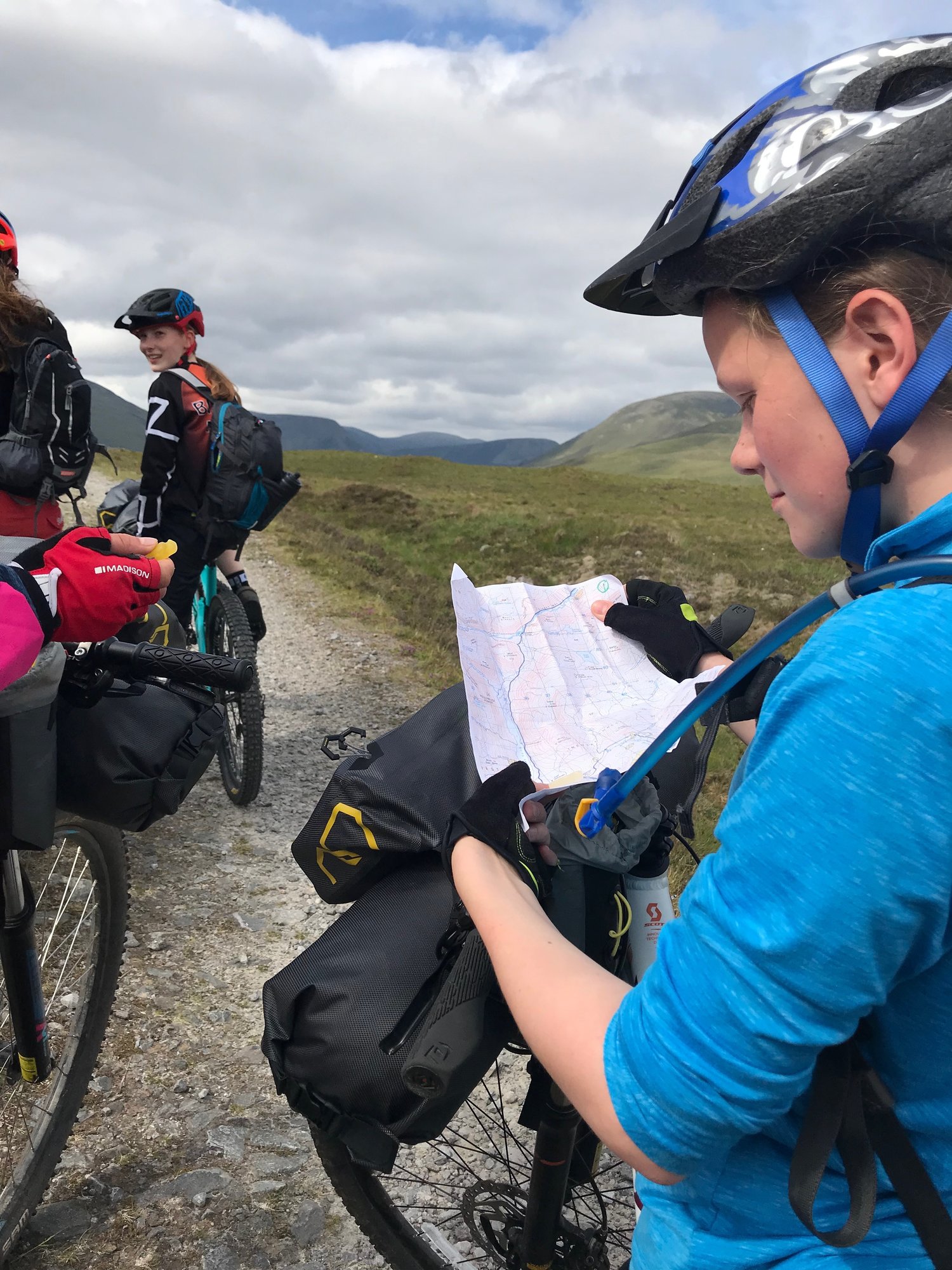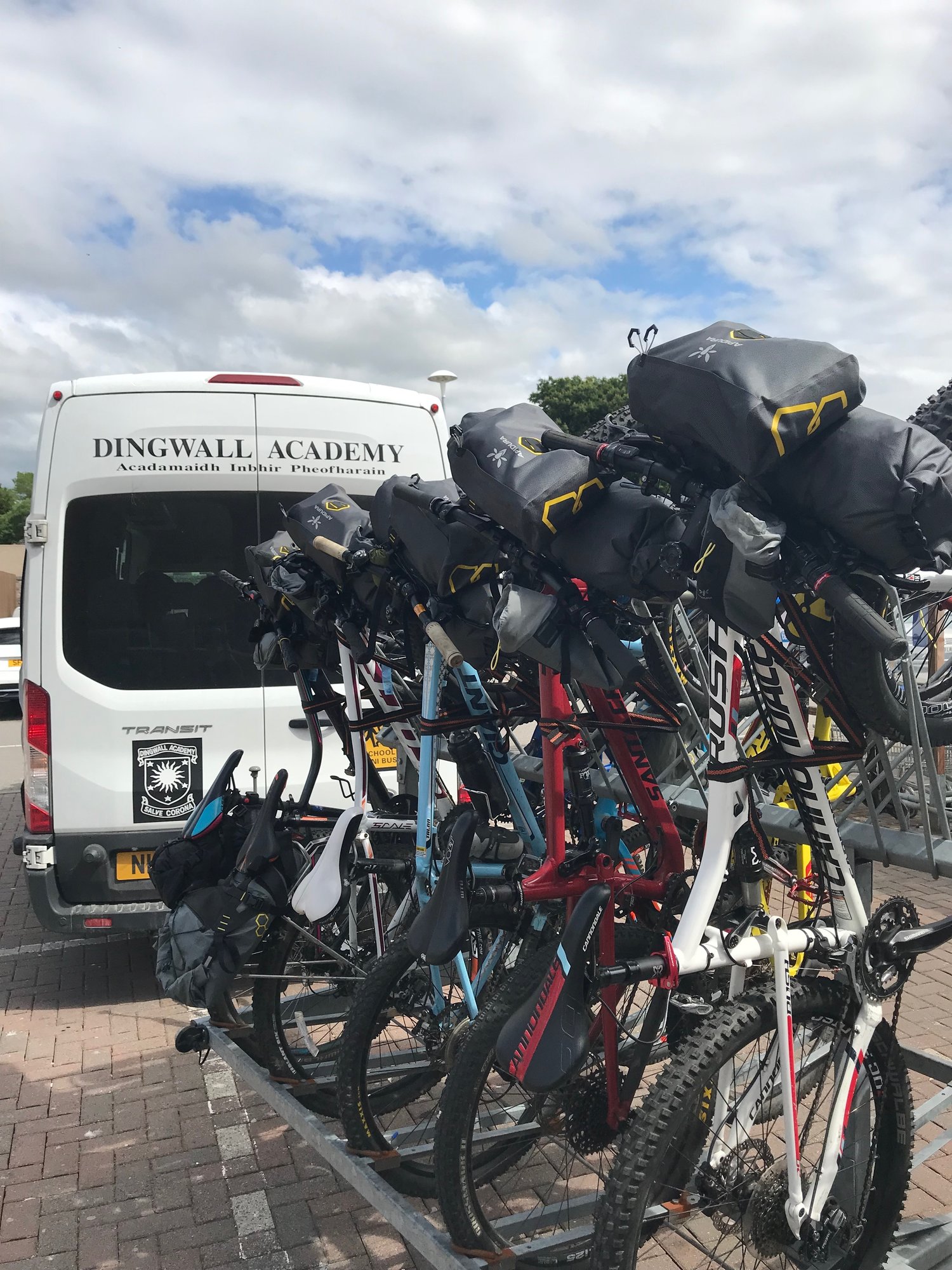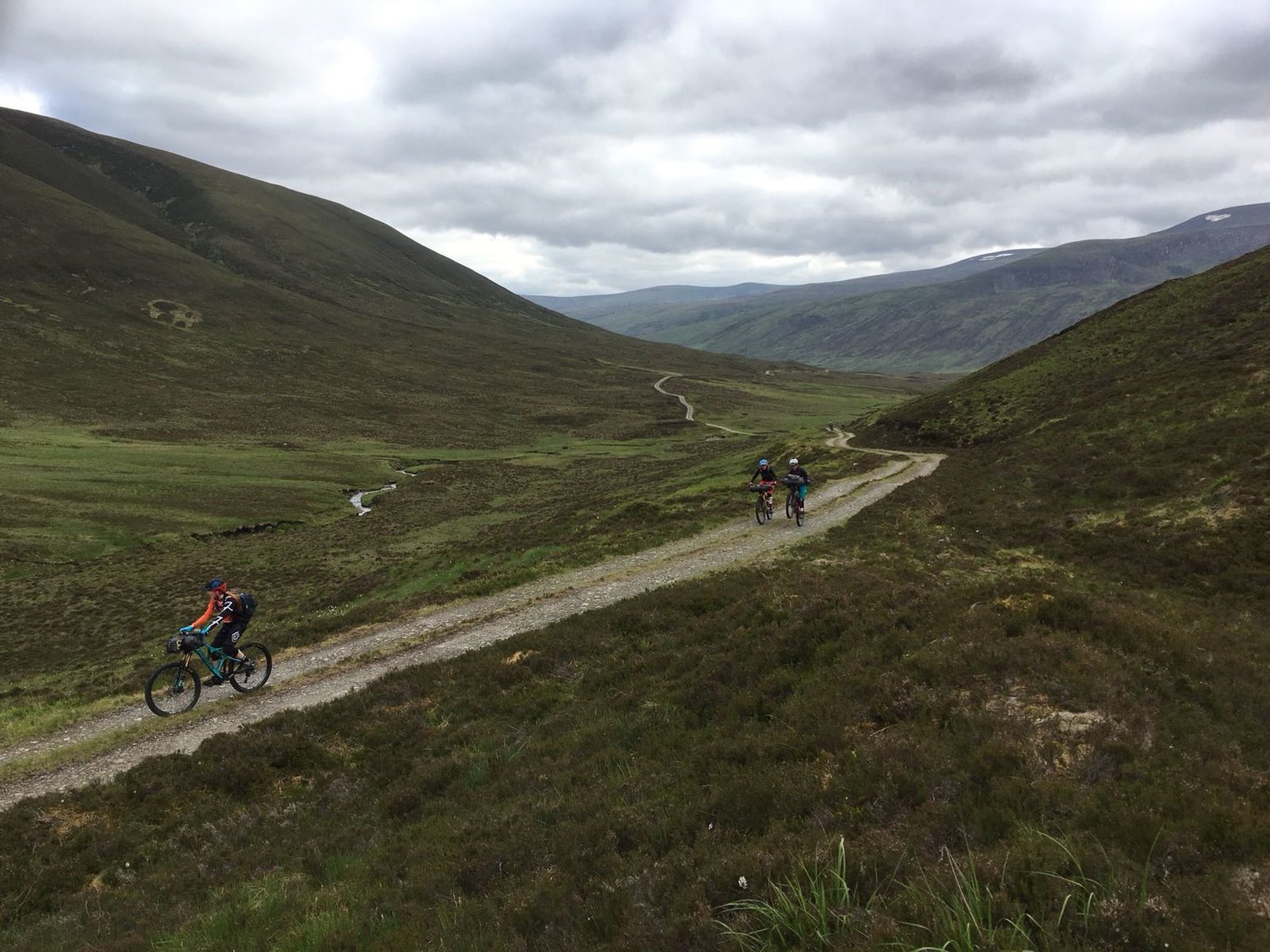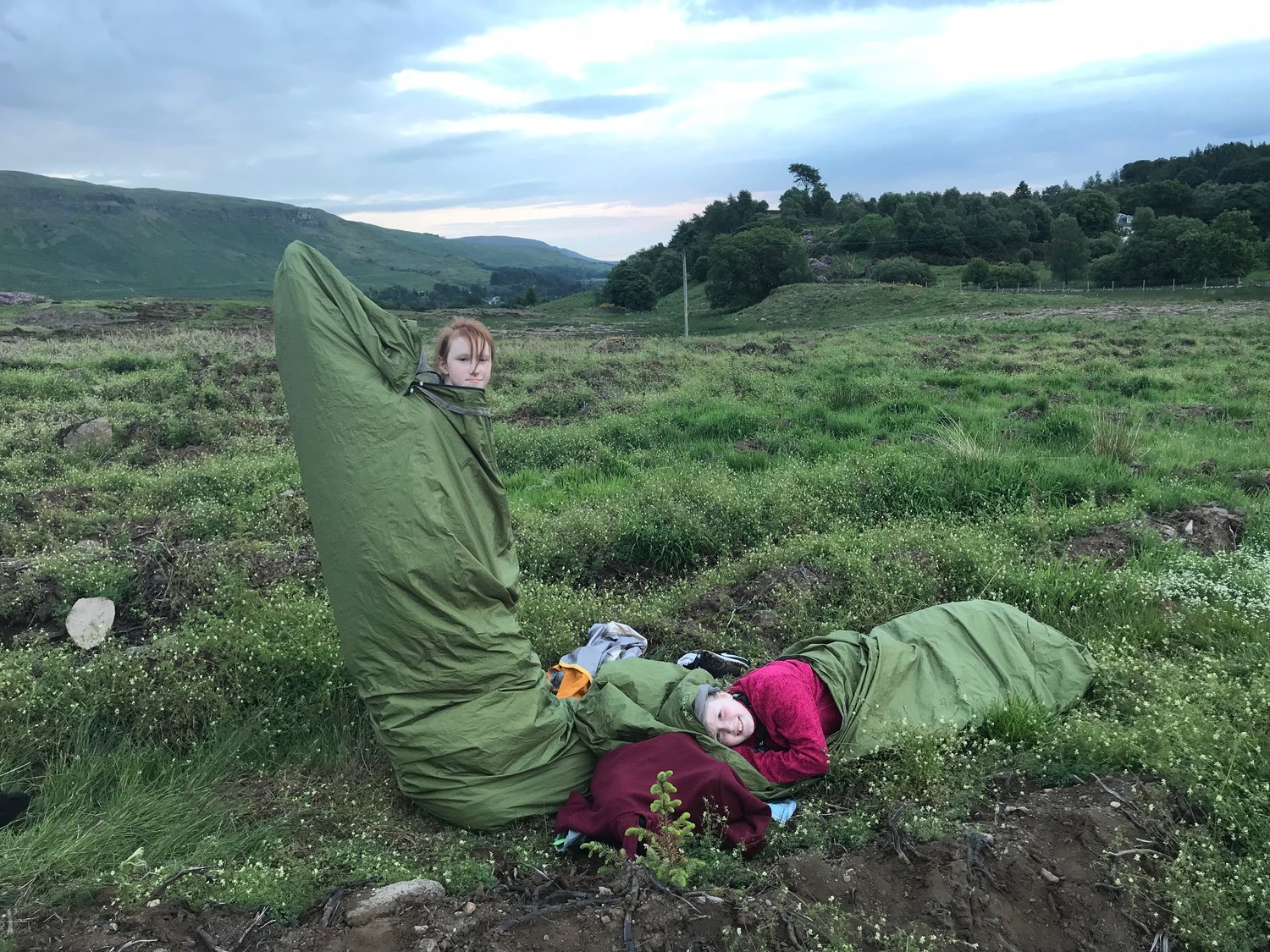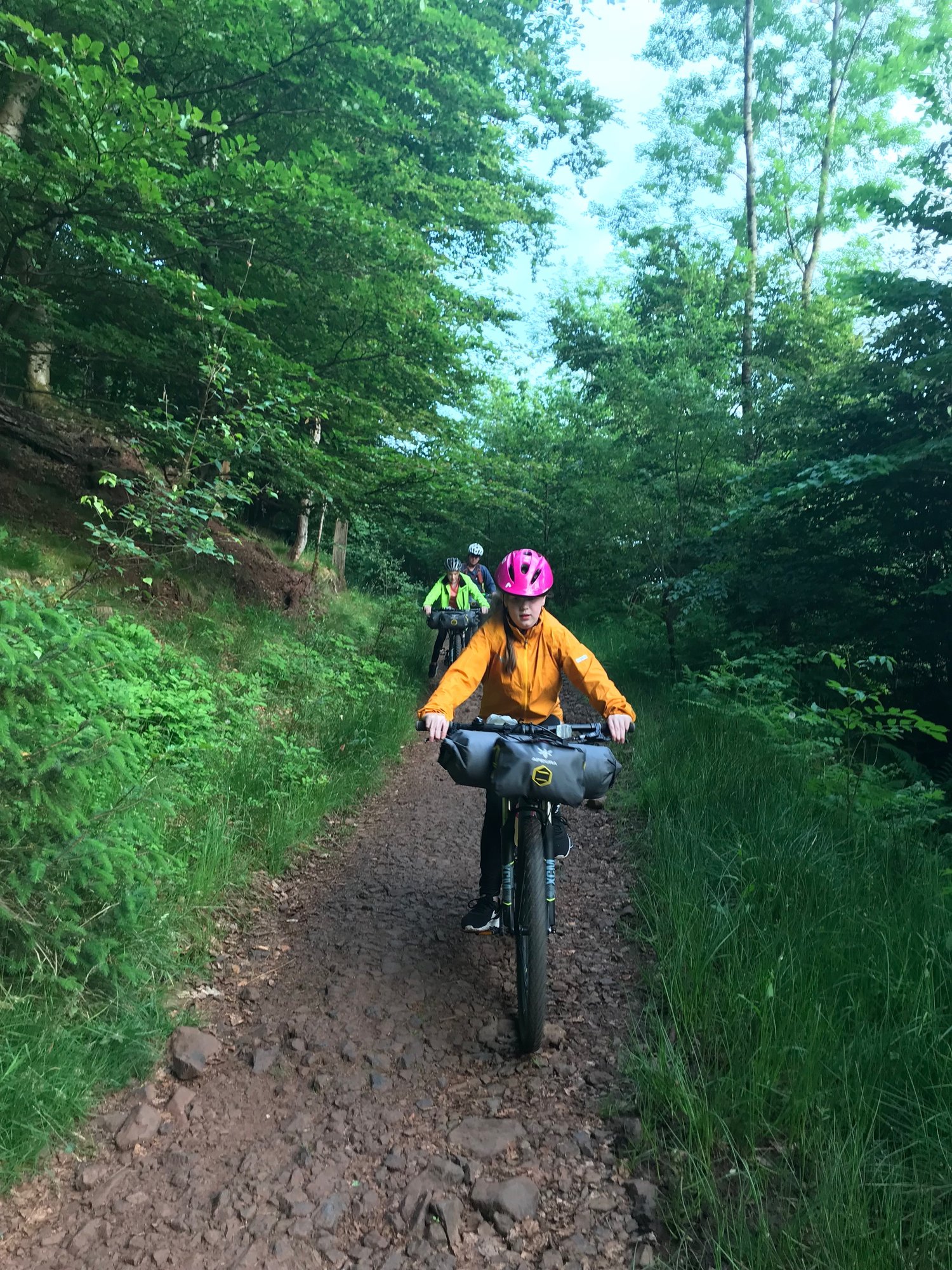 And finally we went 'out on a school night' with Inverness Academy. Seven of the girls who had showed most commitment during out Match the Miles challenge earlier in the year met us in the PE hall after school on a Thursday and we packed up and rode out to Loch Ness. 
From the off the girls led the way. We had a narrow miss with a squirrel that dropped out of a tree. Some local knowledge from one of the group led us to a superb lochside bivvy spot, and a brisk wind kept the midges away. That night we watched in wonder and laughed until it hurt as these girls (usually so shy and retiring) pretended to be forest ninjas, rolling about on a pine needle carpet and hiding behind trees.
Camp was jovial and Mars bars in bivvy bags at 11pm were permitted, even though there was a 6am wake-up call. A sprint to school for chocolate brioche, and we were ready for registration bell at 8am. We were all buzzing. Bring on the day!
The value of what we were doing was undeniable when you could see the journey these girls took. From shy, unsure steps into the unknown they came home out with a dash more self-belief, new knowledge and a few memories that might just give them the strength to do things they thought they couldn't, as they step into this tough world as young women. I felt empowered by them and I hope they got some of the same empowerment from us, and the incredible team of people it took to make these expeditions happen.
Further Information
The Adventure Syndicate website
Find out more about our Sporting Equality Fund