A year on from the end of the WOW – Women of the World project, which received a grant of £722,708 from Spirit of 2012, Spirit granted a further £20,000 to The WOW Foundation for WOW – What Now? – an evaluation exercise looking at the long term success and impact of WOW Spirit events across the UK, draw learnings and develop a Theory of Change. It will also form a part of Spirit's Moment To Movement research, which aims to find out organisers of one-off events can channel that attendance into long-term regular participation.

In a new Q&A, The WOW Foundation's development coordinator Cordelia Milward explains how they used their grant and what they found out in her own words.
This grant has enabled WOW to… develop our Theory of Change and framework for evaluation.​​​​​​

WOW has had a vast impact on countless people's lives over the past decade. Across hundreds of events, WOW has brought people together to form communities of activism as well as inspiring thousands of people across the world to take action as part of their own personal development. Gender equality is possible and we believe festivals are a powerful tool for bringing about this change.

Spirit's grant has enabled us to develop our thinking about how we measure the impact of WOW, and how we can continue to strengthen our festival methodology to inform our Theory of Change. With this grant from Spirit, we have been able to build on our framework for evaluation so we can more fully demonstrate the tangible contribution WOW has made towards achieving a gender equal world.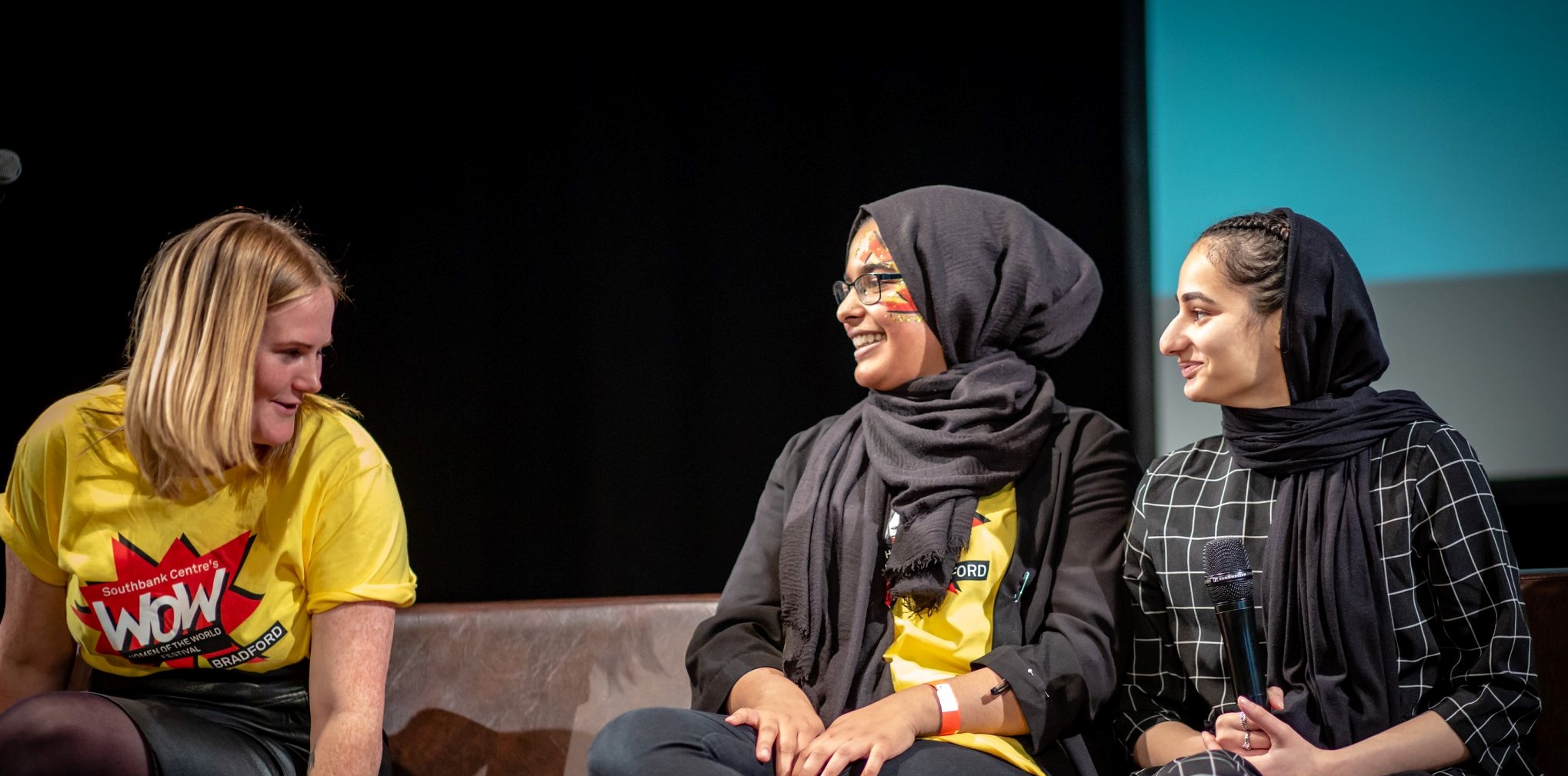 The most interesting thing about our theory of change and evaluation findings is… how WOW can inspire people to take further action.

We see WOW festivals as the catalyst for inspiring change and those who join us to celebrate women and girls during our events are part of this ongoing movement. Our findings show that a large proportion of attendees are committed to taking further action after attending a WOW event. The most interesting part of developing our Theory of Change is for us to understand how we measure the longer term impact of WOW's work, which goes beyond just attendance figures and post-event feedback forms and should also look at what new initiatives or action groups have been sparked as a result of attending a WOW festival.

By understanding the festival as a starting point for inspiring further action, rather than as the outcome of our programming, we can further develop our Theory of Change and evaluate the success of WOW as a global movement.
What would we do differently next time? Make sure a method for keeping up momentum in the WOW movement is built into our event planning. 

Attendees of WOW events often have a desire to take further action, but momentum can sometimes be lost. Going forward, we will make sure our local WOW partners always consider how best to sign-post, enable and empower attendees to continue their engagement with gender equality discussions and activities locally after any WOW event. We will work with our partners to build this into the planning of WOW events, to make sure regional events feel connected to the wider global WOW movement and to ensure individuals know how to sustain their engagement in debates around gender equality.
We've been involved in the Moment to Movement research alongside this grant and one thing we're most interested in is how participants of one-off events can feel part of a wider movement.

WOW is a global movement, and it has been really interesting taking part in this research to see the development of a framework for how to maintain the momentum and energy that is inspired through one-off events. Especially now that we can't physically be together, we want to make sure WOW can sustain a community of people to support and inspire one another.

Having said that, we are excited by how, now more than ever, the increased digital connectivity has the ability to bring together people and their collective activism across the world. It is amazing how many people have been able to take part in virtual WOW events who would never usually be able to attend due to accessibility issues. Running events online removes this barrier and should make it easier to sustain engagement…from home!
During the Covid-19 pandemic and lockdown, we are most proud of… launching WOW's first ever online festival!

As a direct response to the cancellation of mass gatherings, alongside the urgent need to bring people together during lockdown, we decided to launch WOW's first ever online festival. WOW Global 24 was the largest ever worldwide festival focused on women and girls – accessible to view on our website entirely for free. Not only did we want to connect women, trans and non-binary people during a period of isolation, but we also wanted to shine a light on how the pandemic has exacerbated existing gender inequalities and provide a platform to discuss the disproportionate impact it has had on women.

By sharing local stories from across the world and amplifying the incredible work being done by women in their communities at this unprecedented moment, WOW Global 24 stated that women's experience should be central to future planning across the globe to ensure that progress towards gender equality is not reversed as a result of the global pandemic. WOW Global 24 created an opportunity for the world to ask, 'what do we need to change, and how'?

Created in just 2 months, the success of WOW Global 24 was as a result of our festival methodology and Theory of Change we have been developing over the past 10 years. We hope WOW Global 24 provides a useful framework for other organisations that are developing their organisation's activity online.