Three different things happened last week which resulted in a wonderful insight into the past, present and future of one of the most inclusive and celebrated major events in the UK.
On Thursday at the magnificent Hull Minster, volunteers, many sporting their distinctive blue-jacket uniform, gathered to celebrate their next challenge. The volunteer programme, established in 2016, had continued after Hull's City of Culture year, and galvanised into a ready-made community support network during the Covid lockdown. It is now about to expand, steered by the local tourism partnership Visit Hull and East Yorkshire and funded by Spirit of 2012. As a funder which seeks to learn and share knowledge about what works, we know how challenging it is to turn events-based volunteer programmes into a long-term community resource, but the experience of volunteers speaks for itself – as one Hull volunteer put it, "It changed my life".
Back to the present and the following morning in Coventry, the nine-day HOME: Arts & Homelessness Festival, launched. It kicked off with Agency, an installation of assisted self-portraits by people with experience of homelessness, displayed in the style of estate agent boards on the city's busy Warwick Row. HOME also includes Ruff Tuff Cream Puff Estate Agency − a musical and theatrical collaboration between Cardboard Citizens, the city's Belgrade Theatre, and the Choir with No Name − drop-in art activities, a flash dance mob, an open mic, and hosted the International Arts and Homelessness Summit. It's a formidable programme, not only in breadth but in depth, with a singular vision on co-creation. Rather than providing a fleeting glimpse of homelessness, it puts those with lived experience in the driving seat.
Finally, to the future. At midday on Friday, the news that many other cities, towns, and consortiums had been waiting for – the announcement from the DCMS of the eight bids that had made it to the longlist for UK City of Culture 2025, the fourth since the initiative launched in Derry/Londonderry in 2013. All eight will now go forward with a £40,000 grant to develop full bids, with a winner announced in spring next year.
As we learned from London 2012, large events can be transformative for both places and people, and this is why Spirit of 2012 has a long association with UK Cities of Culture. The impact of Hull UK City of Culture in 2017 is ongoing, with many discussions in the Minster around how joining the volunteering programme focusing on how it provided a gateway into other volunteering, how it unlocked potential, forged lasting friendships, and how it fostered civic pride.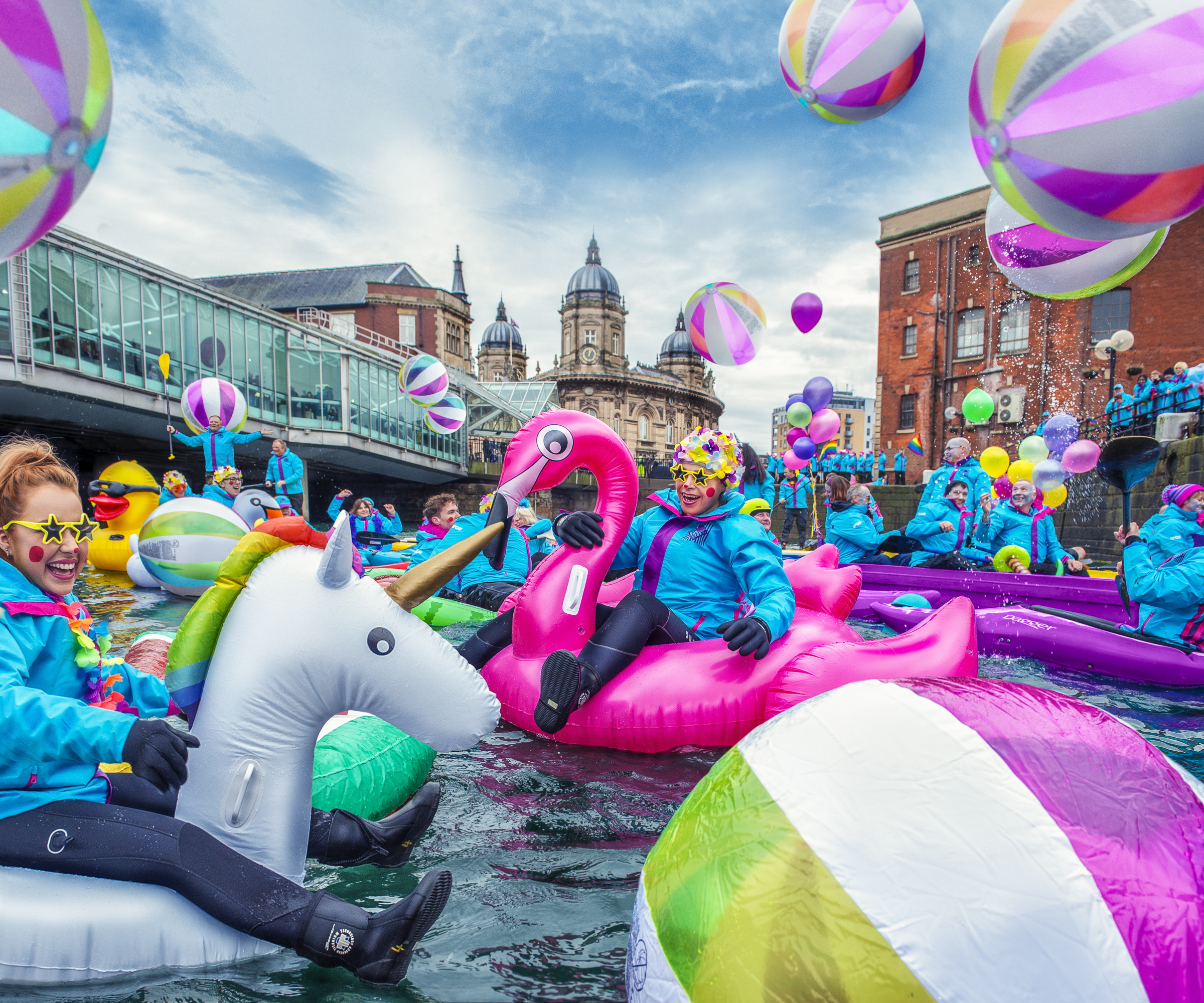 Wellbeing, inclusion, access and participation are four key aspects of social legacy, and in the same way that London 2012 left a legacy behind for those who competed, joined the crowds to see the baton relay, watched (or missed) Super Saturday, competed, volunteered, stewarded, signposted, sang, danced, drummed, performed or simply cheered from their sofas, the UK Cities of Culture, and the designate City of Culture 2025, have the potential to be transformative. Not just for the usual suspects who live and breathe arts and culture but for people that might face the greatest obstacles to being able to participate, creating a unifying mainstream experience that embraces all is where the magic happens.
So let's celebrate Coventry, embrace HEY! Volunteers, commiserate but support those whose bids have been unsuccessful, and look forward to finding out who will be next.
Head to the links below for more information on: